Book Talks for September / October 2023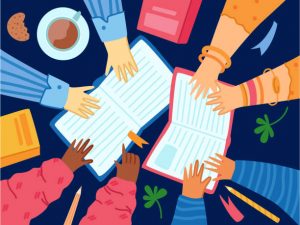 Books for September
1pm group- Choose any book by Colleen Hoover
6:30 pm group- The Woman in the Library by Sulari Gentill
Books for October
1:00pm group ~ The Snow Hare by Paula Lichtarowicz
In this "riveting, heartfelt" novel of love and consequences (Heather Morris, New York Times bestselling author of The Tattooist of Auschwitz ), a woman dreams of becoming a doctor until World War II leads her instead into an astonishing love—and a fateful choice. Is it possible to fall in love at the edge of life?
6:30 pm group ~ Remarkably Bright Creatures by Shelby Van Pelt
An exploration of friendship, reckoning, and hope, tracing a widow's unlikely connection with a giant Pacific octopus. Shelby Van Pelt's debut novel is a gentle reminder that sometimes taking a hard look at the past can help uncover a future that once felt impossible.
Copies of the books are available at the library each month, so you don't have to search for it!
Please contact Sherrie at the library: 607- 656-9349 if you would like to join either group.
---
---